Taking a conscious approach to lifestyle and self-care, Rituals Cosmetics invites you to join the brand on its path to sustainable well-being. With the Clean & Conscious campaign, Rituals highlights its 90% natural-origin Body, Skincare and new Shampoo & Conditioner collections. Wanting to help consumers feel good about the choices they make in their personal care routines – Rituals is focused on taking care of your skin and the planet too. With responsibly sourced natural-origin ingredients, the well-being brand hopes to the consumer as well as the environment.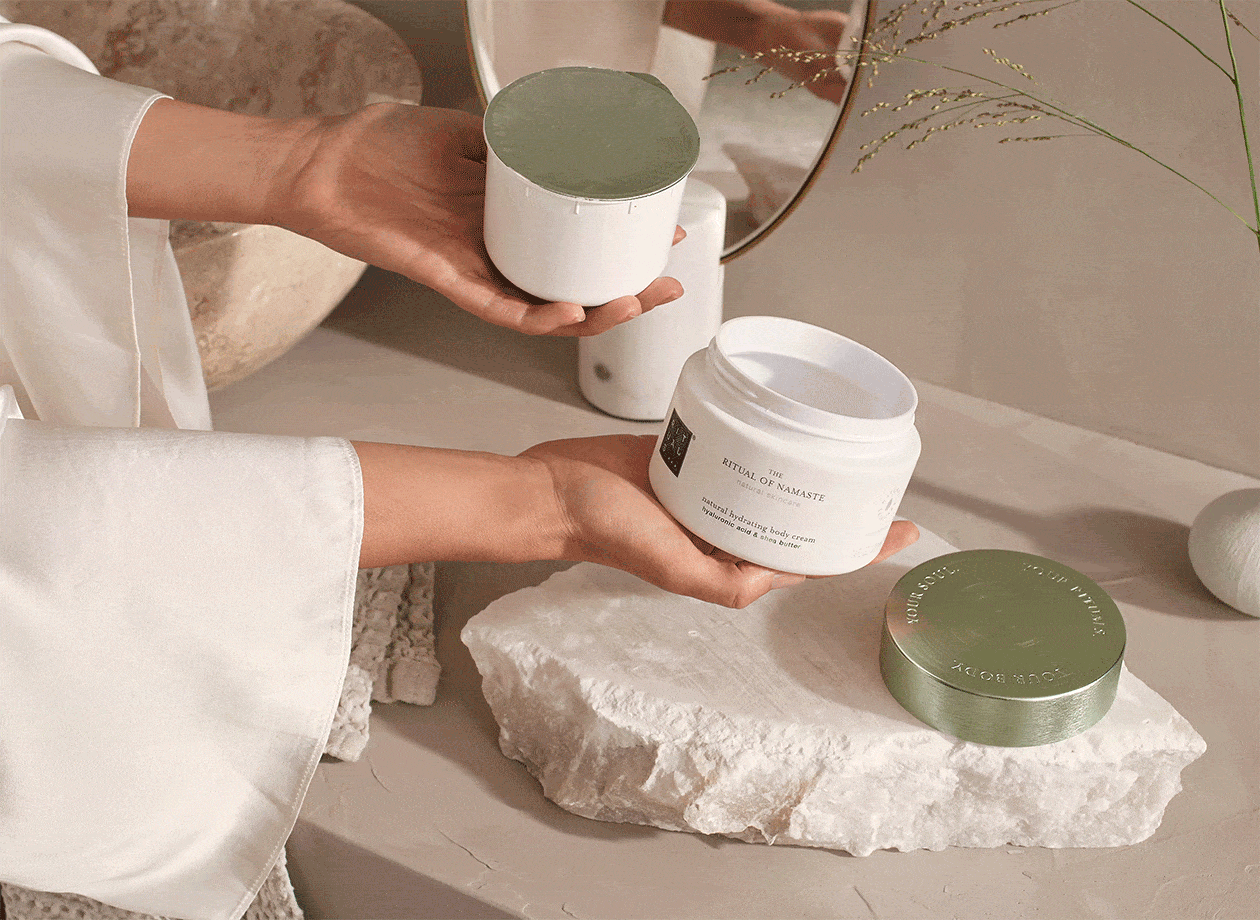 Each new ritual from Rituals has a different lifestyle and wellbeing purpose, starting with the Ritual of Namaste. This is a clean and conscious skin and body care range that has been uniquely developed to care for and protect your skin. The Ritual of Namaste is powered by high performing natural-origin ingredients like AHA and Bakuchiol – nature's alternative to retinol and include 95% natural-origin formulations that will help boost radiance, restore, revitalize, and regenerate your complexion.

Continuing with their conscious stance, the Ritual of Namaste Skin and Body range offers refills for body creams, day and night creams, and the brand is continuously in the process of improving their refill systems and developing refills for other product ranges. By choosing to refill instead of purchasing a brand-new product, you are joining Rituals in reducing their carbon footprint, which in turn means fewer landfills and more care for the planet.
Rituals has also introduced their vegan friendly all-new shampoo and conditioner formulations, enriched with a selection of efficacious natural-origin ingredients, to ensure your hair looks its best every day. Boost nutrition and improve your hair quality, whether your hair needs volume, gloss, color protection or scalp therapy, with over 90% naturally derived formulations for shampoos & conditioners. For volume and nutrition, the brand has offerings from their Ritual of Sakura and Ritual of Ayurveda ranges, as well as The Ritual of Jing and The Ritual of Mehr to improve the hair's nutrition and shine, the Ritual of Karma for color protection, and the Ritual of Hammam for a nourishing scalp therapy.

For these formulations, the luxurious shampoo and conditioner bottles are made of 100% mono material, making the bottles better recyclable. The aluminium cap of the bottle has been replaced for hot foil, in order to minimalize the CO2 footprint.
The renewed shampoo & conditioners are available in Rituals Cosmetics stores in the Middle East and at RITUALS.me from this month. For more information, please visit the Clean, Conscious & Caring page on Rituals' website.