If you're heading down to Abha, in Saudi Arabia, then why not stop by Art Street and journey through the creative and the cultural? Every summer, artists and art lovers gather at this venue to savor works of art made by talented individuals from across the region. Art Street is situated at a known landmark famous for its vibrant color of jacaranda trees, suspended umbrellas, parks, and fountains, and its main area, often referred to as the art hub, consists of 10 galleries stretching over 200 meters.
Just a few years ago, Art Street started off as an idea to bring artists together, to network and showcase their work. The concept was the brainchild of artist Awad Al-Zarib, who successfully submitted his pitch to the Saudi Commission for Tourism and National Heritage for approval. As a result of its successful launch, the Arab Organization for Tourism named Abha Street "Arab Tourism Capital of the Year" in 2017. Presently, it is now one of Abha's important tourism landmarks.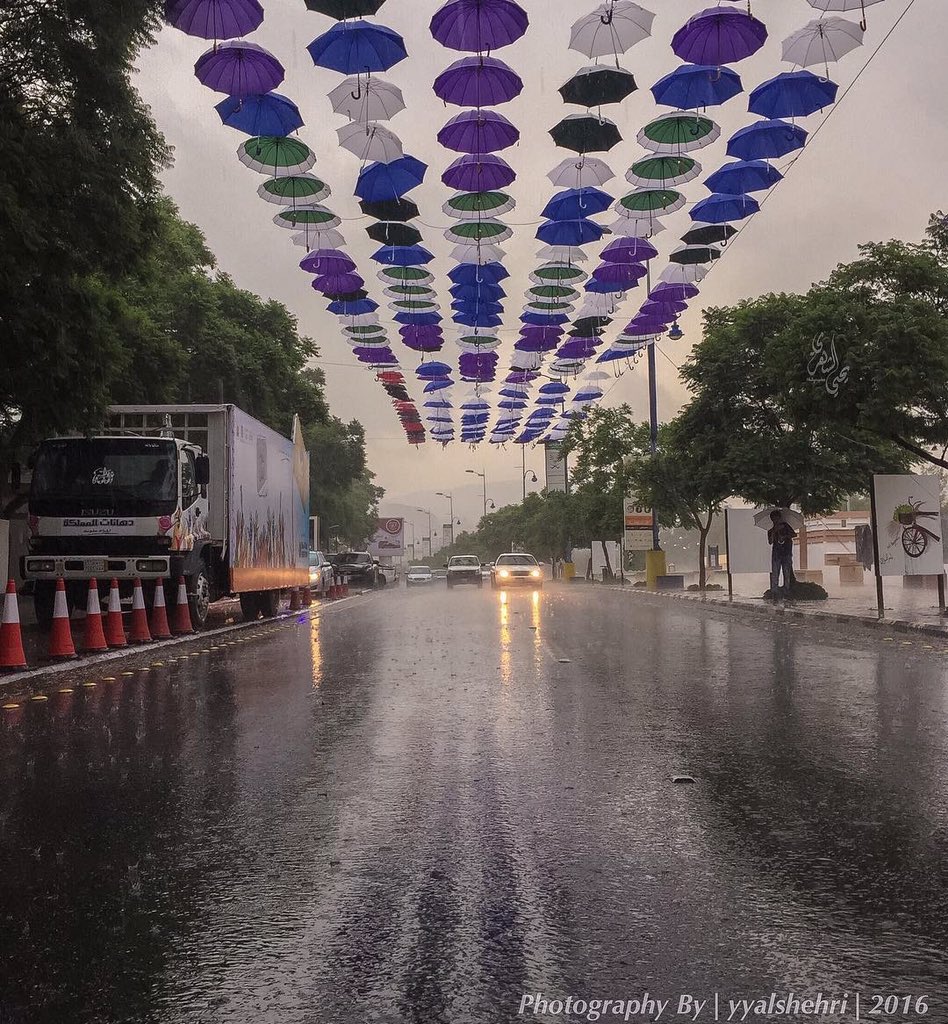 Although many residents and visitors flock to Art Street for the creativity on display, there are also many other activities and venues to check out while there. For instance, kids will get the opportunity to learn how to draw from fellow artists. There is also a theater known for hosting events and competitions, in addition to several cafes and restaurants to unwind. Art Street is also no stranger to festivals, especially during the summer and Eid.
Art Street is also an ideal spot for a stroll, with anything from colorful blossoms to the iconic Umbrella Street to feast the eyes on. The long pathway also stretches towards Abha Dam Lake and passes by several government buildings. Indeed, Art Street is an important landmark where artists and art lovers can connect, but it's also a popular venue for the family to enjoy and unwind.